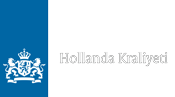 "Binti, a 12-year-old vlogger, plots a scheme with her new friend Elias. She wants to bring their parents together, in order to save her future."
---
Awards:
• FIFEM de Montréal 2019 - Grand prix
• Valletta Film Festival 2019 - Teens Choice Award
• Cinekid Amsterdam 2019 - Best Children's Film
• PÖFF Tallinn Black Nights Film Festival 2019 - European Children's Film Association Award


Synopsis:
TR:
12 yaşındaki Binti, idolü Tatyana gibi ünlü bir video içeriği üreticisi olmayı düşler. Ancak polis, ailesinin evine bir baskın düzenleyip onu ve babasını sınır dışı etmek isteyince babası ile birlikte ülkeyi terk etmeye zorlanırlar. Bu sırada Binti, Elias ile tanışır ve ikisi arkadaş olur. Binti Elias'a "okapileri kurtarma klübü" hakkında bir video günlüğü için yardım edince aklına bir plan gelir: babası Elias'ın annesi ile evlenecek, böylece Belçika'da kalmaları mümkün olacaktır.
EN:
Twelve-year-old Binti dreams of becoming a famous vlogger like her idol Tatyana. But when the police raid her home, and try to deport her and her dad, they are forced to flee. Binti meets Elias and the two become friends. While Binti helps Elias to vlog about his 'save-the-okapi-club', she hatches the perfect plan: her dad has to marry Elias's mom, so they can stay in Belgium.


About the director:
TR:
Yönetmen, yazar ve oyuncu. New York'ta drama okuduktan sonra film yapımcılığı eğitimi almak için Paris'e taşındı. Paris'te ve yurtdışında çeşitli projeler üzerinde çalıştı. Halen, 2013'te ilk kısa filmi Malakim'i yönettiği Brüksel'de yaşıyor. Malakim filminden sonra Adam & Everything (2014) ve Nkosi Coiffure (2015) filmlerini çekti. Tüm dünyada festivallerde gösterilen kısa belgesel Si-G'yi yönetti. Binti, yönetmenin ilk uzun metraj filmidir.
EN:
Frederike Migom is a director, writer, and actor. After studying drama in New York, she moved to Paris to study filmmaking, working on various projects in Paris and abroad. She is now based in Brussels, where she also directed her first short film, Malakim, in 2013. Malakim was followed by Adam & Everything (2014) and Nkosi Coiffure (2015). Migom went on to direct a short documentary, Si-G, which screened at festivals all over the world. Binti is Migom's feature debut.