[PROGRAMMES COURTS MÉTRAGES | samedi 3 avril 9h au samedi 10 avril 23h59]

PAOLA MAKES A WISH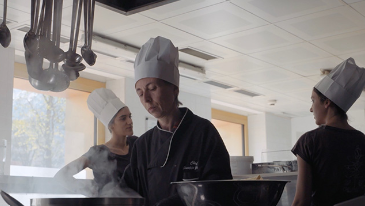 Zhannat Alshanova | Suisse, Kazakhstan | 2019 | 8'

Production: Locarno Film Festival

Synopsis
FR
Un jour ordinaire au travail, Paola réalise qu'elle rate quelque chose d'excitant dans sa vie.

EN
On an ordinary day at work, Paola starts to feel that she is missing out something exciting in her life.



TROIS FEUILLES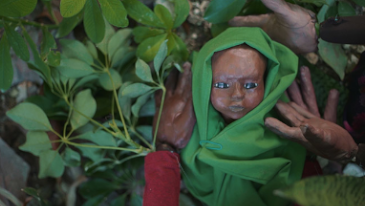 Eléonore Coyette, Sephora Monteau | Haïti, Belgique| 2020 | 28'

Titre original

THREE LEAVES / TWA FEY

Production: Bureau des droits humains en Haïti - Biwo Dwa Moun

Synopsis
FR
Esther a 6 ans. L'insouciance berce sa vie de petite fille jusqu'à ce que son père abuse d'elle. Une petite boîte apparaît alors dans sa vie et ne la quitte plus. Alors qu'elle tente de s'en débarasser, elle découvre celle de sa mère. Trois Feuilles. Trois récits de femmes qui explorent les racines de l'identité, de la résilience et de la sororité.

EN
Esther is 6 years old. Carelessness cradles her life as a little girl until her father rapes her and abruptly interrupts her childhood. Following this drama, a small metal music box appears in the life of the little girl she is trying to get rid of at all costs. Quickly, she realizes that other people are in the same situation as her, in particular her own mother …



JESA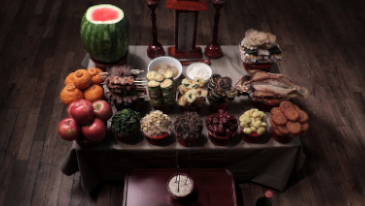 Kyungwon Song | Etats-Unis | 2019 | 6'

Production: California Institute of the Arts

Synopsis
FR
Jesa est une tradition coréenne en l'honneur des ancêtres de la famille. La cinéaste questionne ses parents sur cet ancien rituel. Cependant, quelque chose d'inattendu se produit.

EN
Jesa is a Korean tradition to honor family ancestors. The filmmaker interviews her parents about this ancient ritual. However, something unexpected happens.



AKA
Dorothée Murail | France | 2020 | 15'

Production: Azadi productions

Synopsis
FR
AKA met en scène la danseuse de butô Sachiko Ishikawa dans un univers rouge et organique. Le film explore les états de l'âme au cours d'une dépression grâce au dialogue du corps et de la caméra qui permettent à l'indicible de s'exprimer.

EN
AKA stages butoh dancer Sachiko Ishikawa in a red and organic universe. The film explores states of the soul during depression through the dialogue of the body and the camera that allows the unspeakable to express itself.