NO OBVIOUS SIGNS
Alina Gorlova
•
2018
•
1h 4m
"No obvious signs" is the phrase Ukrainian soldiers hear in hospitals where they come with physiological traumas and need of help. But until their bodies have no injuries, doctors and society don't notice their problems. What is left backstage of the heroic videos of the warriors in Ukraine? What do they have to face, one on one, in peaceful life, and where does the war stop?


Synopsis
This is the story of the woman soldier, Oksana Yakubova, who returns from war. Talking to psychologists, battling her PTSD and panic attacks, she tries hard to return to normal life. The documentary shows her path from the beginning of her rehabilitation process till her way to normal family life and work. You could support Oksana and transfer money to her. Her sincere desire was to help veterans return to civilian life. All funds that you transfer to Oksana will go to the rehabilitation of veterans.

WATCH AND TAKE ACTION! Become a change-maker and amplify the social impact of documentaries.

ShareDoc allows documentary lovers to take action after watching a documentary by supporting a protagonist or a charity with a QR code featured on the film page and in the credits. Following the screening of the film, you can now take concrete actions and donate to the protagonist of the story you just watched.

✹ With ShareDoc, you can turn your love for documentaries into action. Simply scan the QR code in the credits to support the protagonist or a charity. Plus, you can make an impact by donating, signing a petition, or spreading awareness.
Join us in making a difference today.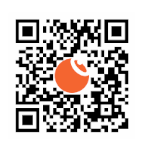 About the director




Alina Gorlova is a director and film editor. Born and raised in Ukraine, she graduated from Karpenko-Kary Kyiv National University of Theatre, Film & Television. In addition to her focus as a documentary director, Alina is also experienced in making fiction shorts, and social and commercial ads. In 2016, she completed her first feature-length documentary, KHOLODNY YAR. INTRO, which screened at the Odesa IFF (Ukraine) and Artdocfest (Moscow, Russia). Her second documentary, NO OBVIOUS SIGN (2018), tells the story of a female Ukrainian soldier who undergoes rehabilitation for post-traumatic stress. The film has won multiple awards, including the MDR film award for outstanding Eastern European Movie at DokLeipzig 2018. Alina was a 2019 Berlinale Talents participant. Her latest film, THIS RAIN WILL NEVER STOP (2020), won the Award for Best First Appearance at IDFA and the Best Feature award at Festival dei Popoli.
Director
Country
Production