Available in Lithuania, Romania, Greece, Egypt and South Africa, on Monday, March 1, at 18:00 (GMT +2) & rerun on Tuesday, March 2, at 16:00 (GMT +2)

This collection of short films includes the Greek short fiction PATHOLOGIES OF EVERYDAY LIFE, the Egyptian documentary THE PROMISED, the Lithuanian short film DUMMY and the Romanian film CONTRAINDICATIONS.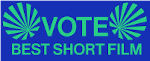 Pathologies of Everyday Life
"You need to have a villain to have a hero."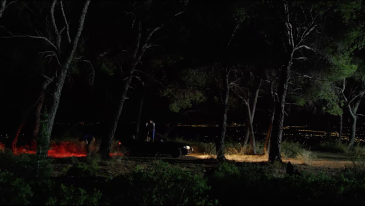 Alexandros Papathanasopoulos | Greece | 2019 | 11'

Awards / Festivals

• Honorary Distinction for Sound – Drama Short FF 2019

Dialogues

English

Subtitles

Romanian, Greek
Synopsis
Sebastian and Robin end their alcohol-and-drug binge at a scenic spot, sitting atop the hood of their car. This is where their final act will take place, their grand gesture toward all. They were the school pariahs and now work as supermarket clerks. They blame Mr. Brunt, their high-school theater professor who kept giving them the worst parts in the school plays. They also blame society – at large.

The Promised
"We should walk towards the past, not the future. Excavate. Excavate the past."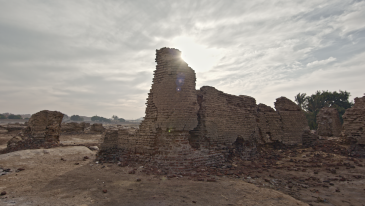 Ahmed Elghoneimy | Egypt | 2020 | 19'

Original title

Al-Maw'oud

Awards / Festivals

• Berlinale Forum Expanded (2020)
• Int. Short Film Festival of Cyprus International Competition (2020)
• Kurzfilmtage Winterthur (2020)

Dialogues

Arabic

Subtitles

English, Romanian

Synopsis
In and around the historical ruins of Fustat, in Old Cairo, tensions simmer between the site's government-appointed guards and residents of a nearby informal settlement, al-Izba. The guards chase away looters and confiscate their equipment, while locals infuriate them by taking shortcuts through the site, occasionally stopping for a smoke. For the guards it's easiest to keep the site closed until further notice.


Dummy
"Stay, you weigh almost nothing."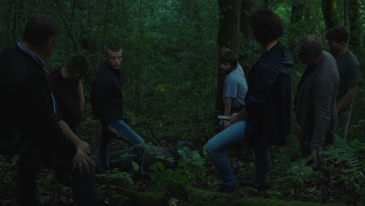 Laurynas Bareiša | Lithuania | 2020 | 13'

Original title

Atkūrimas

Awards / Festivals

• Berlinale Short Competition (2020)
• Grand Prize - Festival REGARD Saguenay (2020)
• Best Narrative Film - Palm Spring Short Film Festival (2021)

Dialogues

Lithuanian

Subtitles

English, Romanian

Synopsis
Using a faceless doll, a criminal reenacts a brutal crime. But surprisingly he is not the one being judged. There seems to be an odd one out in the investigative group.

Contraindications
"He works for once and suddenly he's not a bastard anymore."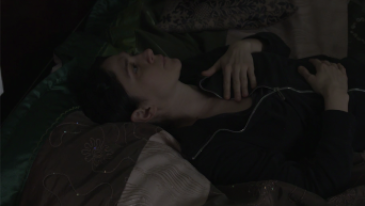 Lucia Chicos | Romania | 2020 | 19'

Original title

Contraindicații

Awards / Festivals

• Third Prize - Cinefondation Cannes (2020)
• Best Romanian film – offered by Dacin Sara & Avanpost - Cinemaiubit International Student Film Festival (2019)
• Transilvania IFF (2020)

Dialogues

Romanian

Subtitles

English

Synopsis
Awaiting for her husband's visit from abroad, a woman is having a nervous breakdown as her mother finds out she hasn't yet made up her mind about the divorce.