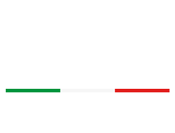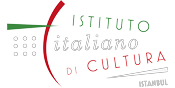 Awards
David di Donatello Award for Best Supporting Actress, Tokyo International Film Festival Award for Best Director and Best Actress


Synopsis
TR:
"Eğer öleceksem, kendi istediğim şekilde ölmek istiyorum." Maria'nın zamanı nehirle birlikte akıp gider. Kapüşonunu başına çekip sert bir şekilde yürür Maria. Kıt kanaat geçindiği, ne bir hayal ne de bir tutkuya yer olan hayatını annesine bakarak ve acımasız, yaşlı bir kadına hizmet ederek geçirir. Görevi hamile kadınları nehrin karşısına geçirip, onların şeytani kaderlerine rehberlik etmektir. Ancak umut Maria'nın kapısını çalacak, ona insan olarak kalmanın, devrimlerin en büyüğü olduğunu gösterecektir.
EN:
"If I have to die, I want to die my way" Maria's time flows along with the river. She walks firmly, her hood up. A hand-to-mouth life, without dreams nor desires, spent taking care of her mother and at the service of a merciless, bejewelled old lady. With her brave-eyed Pit bull, Maria ferries pregnant women across the river, leading them to an infernal fate. But hope will pay her a visit, in its most ancestral and powerful form, as miraculous as life itself, teaching Maria that staying human is the greatest of all revolutions.




About the director:
TR:
Edoardo De Angelis: 1978 Napoli doğumlu, yönetmen, senaryo yazarı ve yapımcı. 2006 yılında Centro Sperimentale di Cinematografia'da eğitimini tamamladı. 2011'de ilk filmi Mozzarella Stories'i çekti. Umudunu Kaybetme yönetmenliğini yaptığı son filmidir.
EN:
Edoardo De Angelis, born in 1978 in Naples, is an Italian filmmaker and screenwriter. He participated in the Kustendorf Film and Music Festival with the films GINO PACINO'S MYSTERY AND PASSION (2008) and BEACH BOY (2009). He has directed the feature films MOZZARELLA STORIES (2011) and PEREZ (2014). THE VICE OF HOPE (2018), his most recent film, was part of the Toronto Film Festival 2018.