LOVE AND OTHER CATASTROPHES
Emma Kate-Croghan
•
1996
•
1h 20m
Available worldwide except Australia

"A fast, funny excursion into the world of college students in the mid-'90s, boosted by a terrific ensemble of five engaging young thesps … Forthright, frank and freewheeling." - Variety
---
Synopsis
Set over the course of a single day, the film follows five students at Melbourne University trying to piece together the riddles of their existence.
This debut feature from 23-year-old director Emma-Kate Croghan - shot in just 17 days - is a breezy Australian rom-com with a refreshing point of view of the 90s college milieu. It lambasts the complexity of university administrative formalities, in close kinship with Cédric Klapisch's kaleidoscopic world and the constant reflexivity of the best Noah Baumbach films. With a raw and incendiary portrayal of youth in its last days, it kickstarted Frances O'Connor and Radha Mitchell's acting careers. LOVE AND OTHER CATASTROPHES examines the strain of love in all its shapes. It wonderfully catches the chaos of being overwhelmed by intellectual crises, erotic desires, and fickle moods. Genuinely human, LOVE AND OTHER CATASTROPHES is a tantalizing ode to love and destiny that hasn't aged a day.
For film lovers in Australia, discover this film and a wider selection of films from the Melbourne IFF through MIFF Play.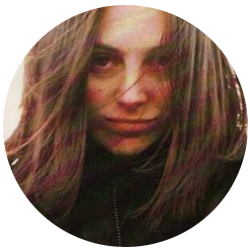 Director's Bio
Born in Adelaide, Australia 1972, Emma-Kate Croghan started studying arts at a young age. At eighteen, she attended VCA Film and Television School in Melbourne. While at VCA, Croghan made two highly successful short films, SEXY GIRLS, SEXY APPLIANCES, and DESIRE. At twenty-three, she directed her feature film début LOVE AND OTHER CATASTROPHES, which was nominated for five 1996 Australian Film Institute Awards: Best Film, Best Original Screenplay, Best Performance by an actress in a leading role, Best Performance by an actress in a supporting role, Best Achievement in Editing.

Director
Country
Producer
Screenwriters
Cinematographer
Editor
Costume Design
Production Designer