→ Free
→ November 9 - 29
→ Only in Kazakhstan
→ Limited Tickets
KZ:
Қазақстандағы Еуропалық Одақ Өкілдігі ұйымдастырған бесінші Еуропа кинофестиваліне қош келдіңіз! Фестиваль 9 қарашадан бастап 29 қарашаға дейін өтеді, және оның барысында көрермендер ЕО елдерінің 18 фильмін көре алады. Фильмдермен қоса фестиваль барысында эксклюзивті пікірталастар, шеберлік сыныптар және еуропалық және қазақстандық режиссерлармен кездесулер өтеді. Кинотуындылар еуропалық Cineuropa кино порталымен бірігіп, Эстонияның Нұр Сұлтандағы Елшілігінің, Гете институтының және Француз институтының қолдауымен іріктелді. Фестивальға қатысты іс-шаралар мен жаңалықтарды Қазақстандағы ЕО Өкілдігінің Facebook және Instagram парақшаларынан оқи аласыз.

RU:
Добро пожаловать на пятый Европейский онлайн-кинофестиваль, организованный Представительством Европейского Союза в Казахстане! Фестиваль продлится с 9 по 29 ноября и за это время жителям Казахстана будут доступны к бесплатному просмотру 18 фильмов стран ЕС. Помимо фильмов, пройдут эксклюзивные дискуссии, мастер-классы и встречи с европейскими и казахстанскими режиссерами. Кинокартины были отобраны совместно с европейским кинопорталом Cineuropa, при поддержке Посольства Эстонии в Нур-Султане, Гете-Института и Французского института. Следите за анонсами и новостями фестиваля на страницах Представительства ЕС в Казахстане в Facebook и Instagram.

ENG:
Welcome to the fifth European Online Film Festival, organized by the European Union Delegation to Kazakhstan! The Festival will last from 9th to 29th November and will present 18 films produced by the European Union Member States, as well as provide exclusive master classes and discussions with the European and Kazakh filmmakers. The films are selected in cooperation with the European cinema portal Cineuropa, and supported by the Embassy of Estonia in Nur-Sultan, Goethe Institute, and the Institut Français. Stay tuned to the EU Delegation's social media pages on Facebook and Instagram for more information.

Supported by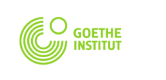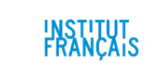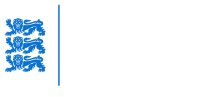 Media Partner